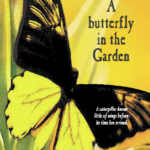 What happens when you are just walking through your days, minding your own business and then WHAM . . . Life hits you in a big way. It is time for you the caterpillar to become the butterfly. Perhaps a loved one "dies." and In the grief and sorrowful days and months afterward you find your loved one starts "talking" and communicating with you in real time, with real things, in real life, answering your questions and making observations from the "unseen" around you? What would you do? What would you believe?
Would you worry you were losing your mind? What would you do if Life told you that was exactly what you needed to do – let loose your mind – in order to know your soul? That's the journey the Universe is inviting you to take part in right now by reading A butterfly in the Garden. It is the reason you are interested in this book in the First Place.
The Kindle version is available here.
The physical book is available through Amazon here.
To read the first chapter for free, click here.
ABOUT THE AUTHOR:
Annie currently lives in Indiana and is proud to be first and foremost a mom. Her passion is to help with the Awakening that is taking place on our planet. Annie is a spiritual counselor, intuitive medium, speaker, founder of the Godsign™ Institute, teacher of Godsign™ and graphic art designer.
To add your name to Annie's email list to receive her Godsign™ messages, click here.
---
Poetry from a butterfly in the Garden – New Book!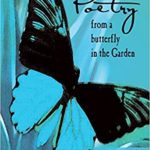 "Excited that my new book, Poetry From a Butterfly in the Garden, is finally in print and ready for the world. It is filled with fun poetry and colorful art exploring the wondrous nature and the Season of Life that surround us. You can purchase them at Inner Path and New Age People. You can also get it as a printed book or a Kindle book on Amazon. I will be having my first of several book signings this Saturday at Inner Path from 2 pm till 6 pm. Hope you can join me then or watch for other book signings to come."  -Annie
Magical, mystical and wonderfully woven this imaginative poetry is written by a butterfly in the Garden who is inspired by the sacred Spirit found in the world of nature surrounding us all. These profound and provocative musings will awaken in you a greater awareness of your own soul's butterfly wings . . . Enjoy your flight!
MORE BOOK SIGNINGS WILL BE ANNOUNCED SOON.
The physical book is available through Amazon here.
The kindle version is available through Amazon here.
To read a few pages for free, click here.